>
Home
>
Black History Month
Look back at Black History
Look back at Black History
Starting two years ago we decided to put a human face to Black History at our church to hear first hand accounts of how some of our members grow up back when being black was challenging, and to also hear how we can over come those challenges.
Elder Roosevelt Roberson Sr.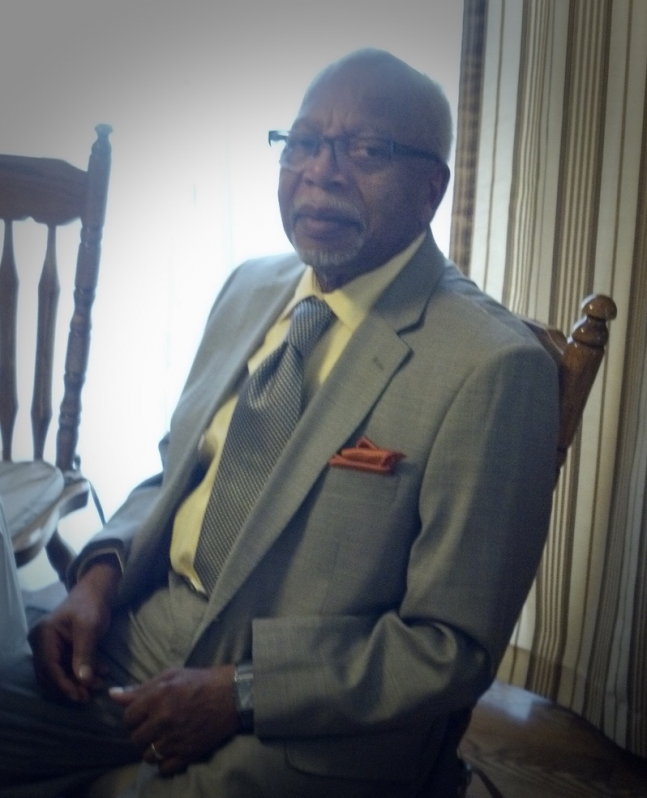 We learned that he was born in Alabama, a state that was densely populated with the Klu Klux Klan or KKK, and he was restricted from venturing too far from the farm for fear that he could be murdered or lynched.  We learned from Elder Roberson that as patrons in a store, he would walk in first and as served last or not at all.  We learned that when walking on the street, he had to bow his head or step off the sidewalk if a white person walked by.   He was raised in  a Baptist home where His grandparent placed emphasis on prayer. 
Sis Lizzie McCleese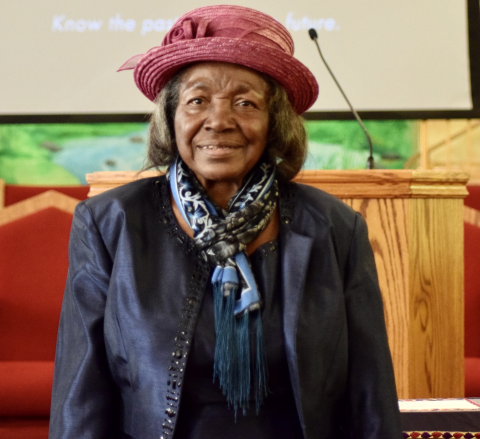 Sis Lizzie McCleese is from Tuskegee, Alabama and lived on a farm where her parents grew their own food – black eyed peas, collard greens and other crops and because she was older than her siblings she was given the lion's share of the work, until she responded to an Ad to work in the North.  . We learned from Sis McCleese that she learned which side of the line to stand on.  She knew better than to look a white person in the eye as the consequences could be detrimental. She grew up in an era where nooses were left on trees and in schools to remind everyone that the Klan could issue a death sentence at any time. So, She shopped in the black part of town, drank at the black water fountain, attended the black church, and heeded the message conveyed for years – that the African American's place was below, behind, and beneath any                      place that a white person occupied.
Sis Esther Cross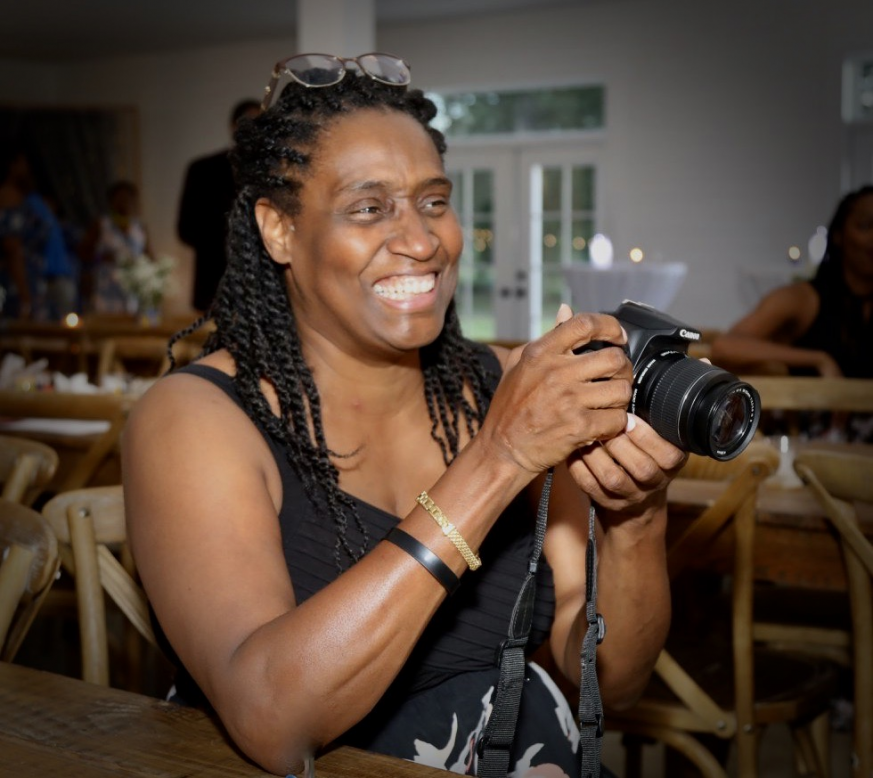 We learned that Sis Esther Cross was born in Chicago.  Esther recalled accompanying her mother to the store and witnessing how whites related to them.  She recalled one example of  seeing her mother trying to pay for items she had  purchased and the white shop keeper trying to get the money without touching her mother.  Esther further indicated that her mother rubbed the hands of the white store clerk when she was given her change and the white store clerk exclaimed – "this is never gonna wash off". 
Elder James Williams
Born in a one room house in Halifax  County, Virginia, he often was responsible for caring for thi sick father and after a while was sent to live with his grandmother.  Elder Williams recalls how he was taught in a classroom that housed 7 grades.  Elder Williams found it strange that the same white kids he played with when he was younger, he now had to refer to as Ma'am or mister as he got older. Elder Williams relocated to New York and enlisted in the U.S. Army after which  he used his GI Bill to fund a college education that took him 7 years, perseverance, and a mother's dream to complete – BUT HE DID.
Pastor Harris Thompson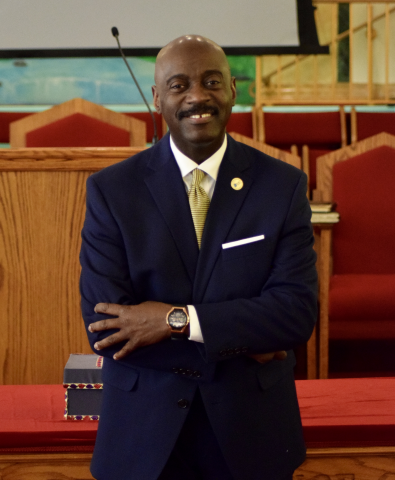 Pastor Thompson was born in Fairmonth, North Carolina.  At age 7, his family moved to Brooklyn.  Pastor remembers spending his summers on a farm in North Carolina with his grandparents where he vividly remembers cropping tobacco.    Pastor vividly recalls the family using the well for water but recalls the fear of using well water as the KKK was known to throw bodies of African Americans in the wells, thus contaminating the water source for many families. Pastor Thompson is a first-generation college graduate.
Naomi Nedd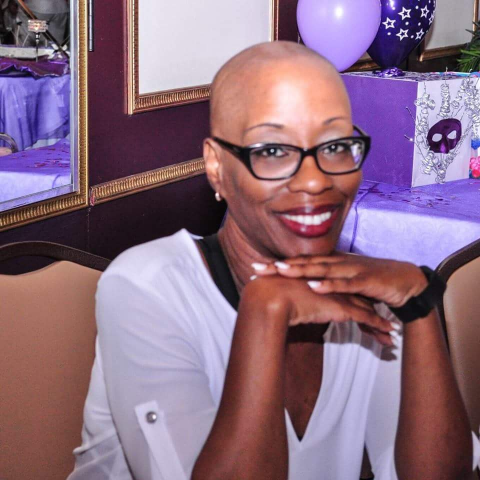 Naomi's childhood was spent in Mayville, South Carolina with her grandparents who were the first black landowners.  The land was self-sustaining and grew all the food that the family ate as swell as cotton.  Naomi's grandparents had the equivalent of a 6th grade education but pushed Naomi to pursue educational opportunities that were never offered to them, leading Naomi to graduate from Hunter College as the first member of the family to earn a college degree.
Bro Raleigh Wheeler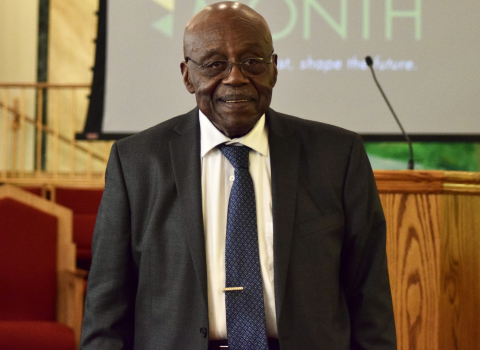 Bro Raleigh Wheeler grew up in North Carolina during the Jim Crow era.  We learned that Bro Wheeler would recalls putting a foot stool at the feet of his great grandmother – Aunt Emma – who was a freed salve and had earned the title –"aunt" as a sign of respect by fellow slaves. Bro Wheeler had several experiences of racist encounters.  He recalled knocking on the door of a white woman who had a cherry tree in her yard where the cherries would just fall to the ground and be eaten by the birds.  The woman answered the knock and told him, "boy, you better get away from here".   Bro Wheeler enlisted in the Marine Corp December, 1951 and after his honorable discharge, he completed a bachelor of Science Degree at Johnson Smith University.
Brenda Jones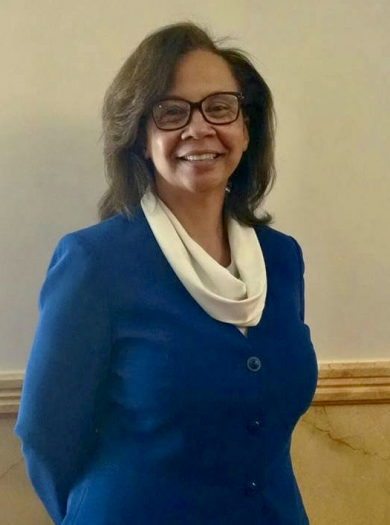 Brenda was born in Denver, Colorado and when she was born the doctor had to return to the hospital to verify that he had delivered her and that she belonged to her black parents.  You see, Brenda is a light skinned African American and the nurses would not give her to her mother who had a darker complexion.  We learned from Brenda's story that she was reading at a second grade level while in Kindergarten and her white teacher dismissed her, telling her that she must have the book at home or had memorized the book.  This same teacher scolded her for using peroxide in her hair to make some of the strands blonde, refusing to believe that that was Brenda's natural hair.  Brenda's family moved into a white neighborhood and the neighbors offered her parents 20% on top of the purchase price for them to move out. But her parents stayed.
Elder James Jennett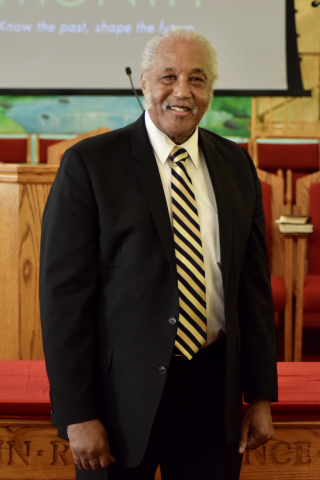 James Jennett was born in South Carolina and was brought to New York by his aunt at the age of 3 for better educational opportunities. However, due to the increasing prevalence of drug activity, he was sent back to the south at age 13. Upon his return, he encountered culture shock and customs of the south. Up until this time, he was unaware of the concept of segregation. He recalled an incident while in grammar school where he was almost gunned down for not addressing a white man as "Sir". The incident garnered so much local attention that efforts were made to involve the Reverend Martin Luther King, Jr. in a protest rally. In addition to being a successful entrepreneur, James Jennett has been faithful in serving his God, church and community, he is a true servant of God and friend to man.  
Arnold Burton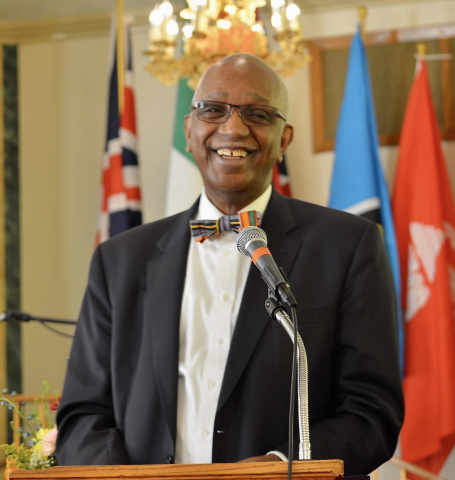 Arnold Burton was born in New York City to an American mother and a Jamaican father.  His lineage extends across the Caribbean Sea to the land of his grandmother in Trinidad and to Guyana where his grandfather was born.  In the late 1930s, his maternal grandparents moved from Virginia to New York because they were ministers in the Salvation Army corps.  This is how his family first came to call Harlem home. Arnold's natural propensity for music was undeniable. Arnold attended a specialized high school for music, which is now known as the Fiorello H. LaGuardia High School of Music & Art & Performing Arts ("LaGuardia"). Arnold worked as an usher at Carnegie Hall in an attempt to satisfy his insatiable appetite for music. He worked hard, performing in various spaces to "make it" as a musician but racism worked hard too and he would not escape his share of discriminatory encounters in the industry.  
This year we will focus on three of our other African American members.  Today Sis Shaunda Roberson-St Louis will present her mother, Sis Connie Roberson.